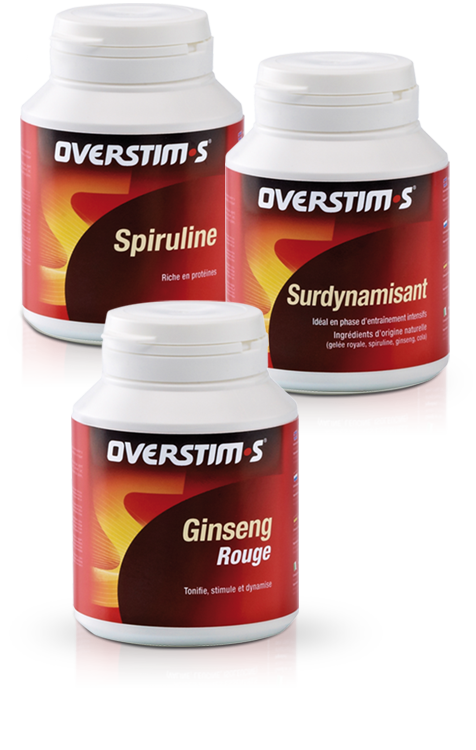 OVERSTIM.s
Energy and vitality program
Red Ginseng + Super-energizer + Ginseng
Active components for an energy boost
Read more
PRODUCT AVAILABLE SOON
Weight 64 g / Price per 100 g : 69,92 €
An increased loss in certain minerals, trace elements and vitamins is often due to physical activity or troubles resulting from a fast pace of life or stress.
The Energy and vitality program compromises active components contributing to the reduction of everyday fatigue.
This program gives you a new drive enabling you to overcome confidently all challenges.
1 month supplementation. Can be renewed several times during the year: