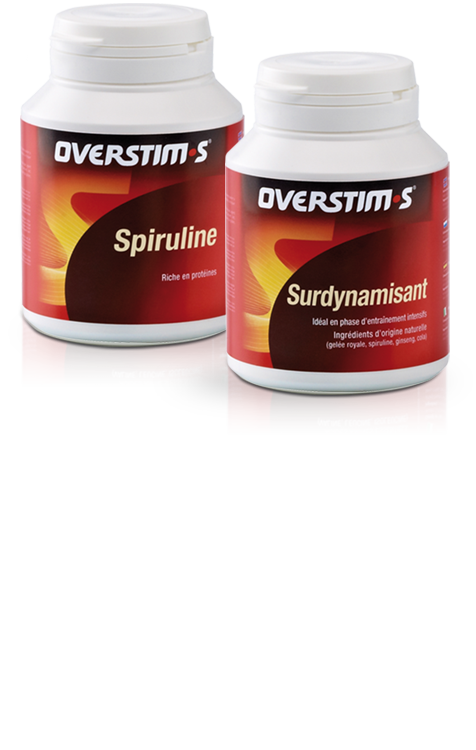 OVERSTIM.s
Everyday wellness program
Spirulina + Surdynamisant
For a well-balanced organism
Read more
PRODUCT AVAILABLE SOON
Weight 92 g / Price per 100 g : 34,08 €
A balanced diet containing a variety of foods provides all necessary elements to the body cells.
Nevertheless, the regular practice of sport increases energy expenditure which might cause a lack of micronutrients (vitamins, minerals and trace elements) in the middle or long term.
Rich in micronutrients your body needs for its good functioning, the Everyday wellness program contributes to your daily balance.
1 month supplementation. Can be renewed several times during the year:
In the morning: 2 tablets of Surdynamisant
At midday: 2 capsules of Spirulina