Flash sale : 3 GELS + 1 FREE !shop now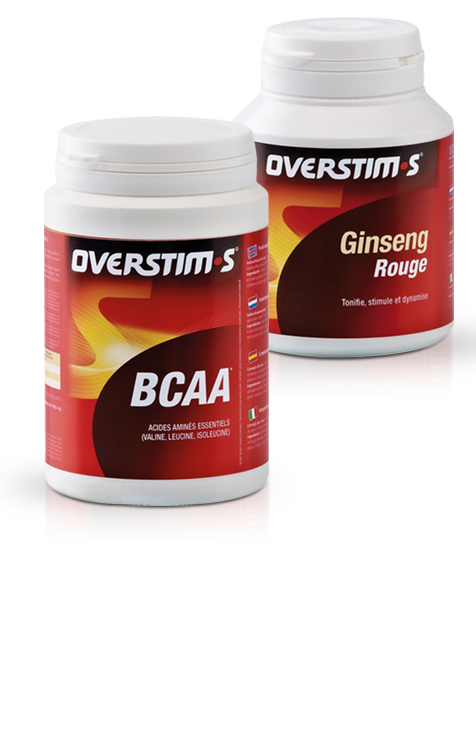 OVERSTIM.s
Recovery program
BCAA + Red ginseng
For consecutive training and competitions
Read more
PRODUCT AVAILABLE SOON
Weight 243 g / Price per 100 g : 15,47 €
A physical activity, even if run out correctly, causes muscular damage and considerable loss in nutrients.
The Recovery program allows proper compensation for the loss of proteins, vitamins and minerals due to physical exertion. The antioxidants contribute to restore the balance of the organism, which enables you to undertake consecutive training and competitions without feeling tired.
This program also prevents muscular disruptions which often appear in the case of an unsuitable diet.