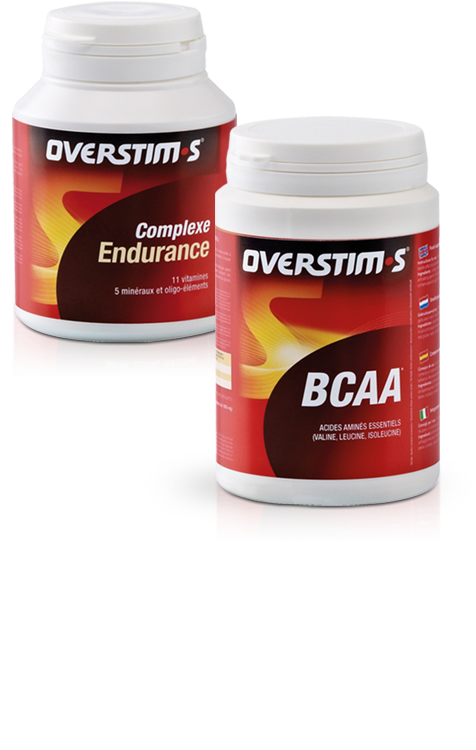 OVERSTIM.s
Performance program
Endurance mix + BCAA
Optimizes sports success
Read more
PRODUCT AVAILABLE SOON
Weight 94 g / Price per 100 g : 40,96 €
In the same way as a competition without previous training leads in most cases to failure, a suitable diet before physical exertion is an essential condition for success.
The Performance program optimizes your sports success through different elements essential for physical activity.
This program allows you to build up maximum stores of micronutrients in the month preceding the competition for optimum efficiency on the D-day.