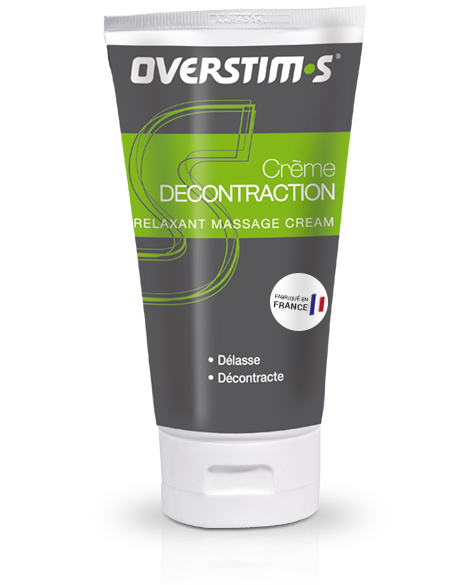 OVERSTIM.s
Relaxing massage cream
150 ml tube
Helps free your muscles from fatigue
Provides an enjoyable soothing
Read more
In stock
Shipped on Wednesday 27 May 2020
Delivery in 3-5 working days
Weight 150 ml / Price per 100 ml : 7,97 €
To free your muscles from fatigue is particularly important during recovery to be able to plan realizing a new effort.
OVERSTIM.s Relaxing massage cream provides an excellent base for a relaxing sports massage and will optimize your muscle recovery through its arnica and witch hazel plant extracts.
After the massage, your muscles are free from fatigue, relaxed and a feeling of general soothing overflows your body.
OVERSTIM.s Relaxing massage cream also has an enjoyable and delicate smell and does not grease your clothes after application.
A relaxing sports massage is ideally done after a warm bath or shower.