FREE delivery, for orders of €39,90 and over, with code: SPRING, until Monday 3 June.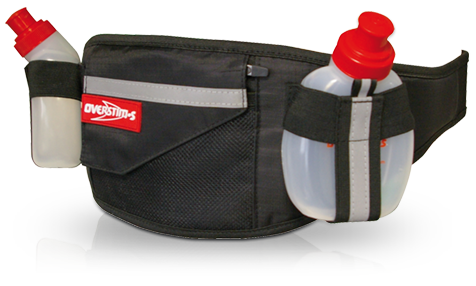 OVERSTIM.s
Running belt
2 bottle running belt
For the transport of energy fluids and gels
Read more
In stock
Shipped on Thursday 23 May 2019
Delivery in 3-5 working days
The OVERSTIM.s OVERSTIM.s Running belt has been designed to transport energy drinks and gels for optimizing your energy supply during the race.
Add one measure of Hydrixir to each flask. This hydration and energy supply contributes to the stabilization of your blood sugar levels during physical exertion and facilitates a clear improvement of your performance.
The OVERSTIM.s OVERSTIM.s Running belt is light, not bulky and includes 2 of 175 ml each and a pocket for the transport of energy gels, keys, mp3 players,...
One size, adjustable to the sizes S to XL by Velcro.
- :
80% polyester - 20% elastane