FREE delivery, for orders of €39,90 and over, with code: VERY, until Wednesday, 3 July only!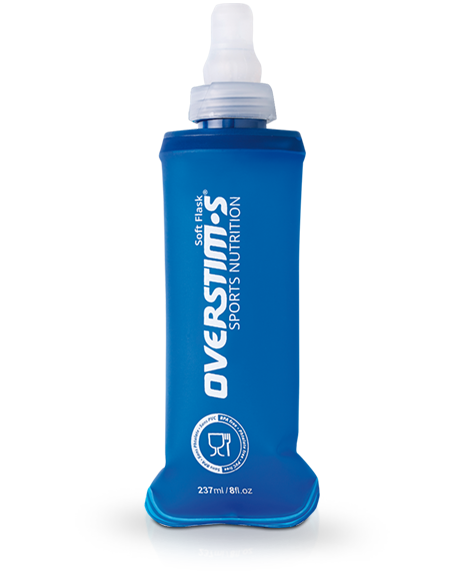 OVERSTIM.s
Soft Flask
237 ml
Flexible, light bottle
Very comfortable ergonomic valve that is easy to use
The liquid doesn't flow until the valve is squeezed in the mouth
Contains no bisphenol A, phtalates, or PVC TPU (thermoplastic polyurethane)
Read more
In stock
Shipped on Friday 28 June 2019
Delivery in 3-5 working days
The OVERSTIM.s Soft Flask is a flexible bottle with a capacity of 237ml or 500 ml, which shrinks down as you drink so that the liquid doesn't splash around inside, and helps you to suck up the liquid.
The OVERSTIM.s Soft Flask is ideal during your trips: it enables you to quickly and easily drink your OVERSTIM.s sports gels and drinks. It has been ergonomically designed to fit into your hand, and is both practical and comfortable. The OVERSTIM.s Soft Flask is quick and easy to clean.